VMworld Europe 2015 Sunday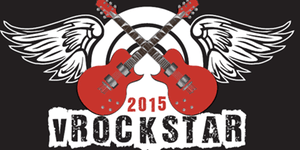 Ok, so first things first, I don't know what day this is, day 1, day 0 or day -1, so it will have to stay as Sunday. That means flying to VMworld Europe day, a number of hours spent in transit, by now the normal Airbnb approach to staying in Barcelona, considering that basically all I will do in this apartment is sleep and shower. OK, and blog.
It's only a couple of hours from Gatwick to Barcelona, but today's transport involved car, train, plane, taxi, taxi, feet, which would have been a lot worse had I not been able to sponge lifts off of unnamed people's expenses :-) You have to love this community. 
Sunday's the gathering day for VMworld Europe, the early registration day, the get the bag early day, print out the badge and pick up the t-10 metro pass from the information desk at the far end of the check-in desks, that sort of thing. All smiles and lazy handshakes with people you've not seen for a year (or see too much!)
vRockstar
Then the catching up gets serious, #vRockstar at the Hard Rock Cafe, it's now a VMworld Europe tradition and the real reason why people come in early. Patrick Redknapp and Marco Broeken do a great job of organising this, ably assisted by a bunch of sponsors and specific assistants. The sponsors you will see on the back of the vRockstar t-shirts, the individual people you will not. There should be a list though. Thanks to everyone for putting this together, I met old friends and new, the bloggers, the VMUG folks, the vExperts, they're all here for this. 
Now on to the main event…
P.S. Photobomb!
http://www.wooditwork.com/wp-content/uploads/2015/10/2015101121.18.40.jpg